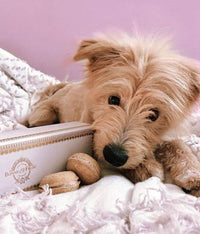 Mr. Maxie & Kelvin
Great treats, very friendly customer support. Love their products.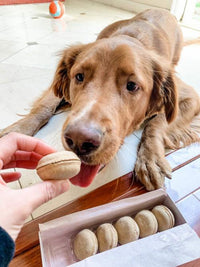 Cheetoh & Margaret
My lil pup Cheetoh loved her strawberry macarons. I'm cognizant of trying new treats sometimes...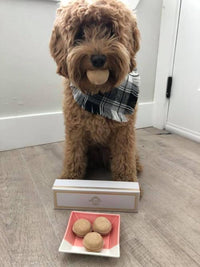 Boris & Alley
These treats are so beautiful and luxurious! Our little Boris loves them! We highly recommend...
Alta & Hiland
We love our treats! We got the strawberry and Alta lived the taste. I love...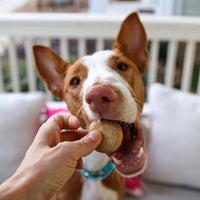 Penny & Laurin
I'll start of with the packaging-It's beautiful! I almost didn't want to open it! Then...
Benjamin & Samantha
My golden retriever Benjamin loved these dog macarons. He tried the strawberry flavor. Thanks Bonne...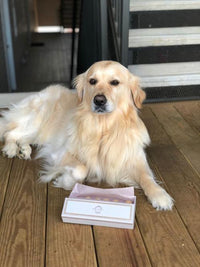 Diesel & Danielle
Ordered these for the first time for Diesel as a Valentines day treat & he...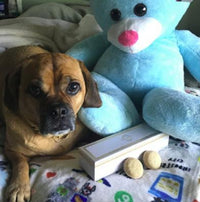 Finn & Cynthia
My pup Finn loves their products! We tried the strawberry macarons. He devours them! And...