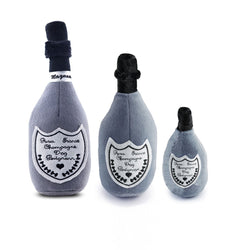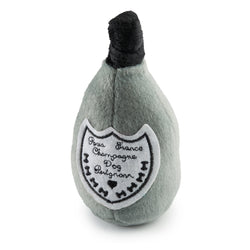 Bonne et Filou & Haute Diggity Dog
Dog Perignonn Champagne Bottle Plush Toy
Gift the Woof Clicquot Rose Champagne Bottle Plush Toy to your Pet or anyone who loves dogs. we sell this product all over America. This Toy is now available in 3 sizes. Grab Your Deal Now!
Uncork a bottle of bubbly fun from the Muttini Bar Collection! Dog Perignonn is the perfect toy for any occasion. Plush exterior with a squeaky that drives dogs crazy. Every Pampered Pup should have one.

Dog Perignonn Plush Toy now available in 2 sizes:
Small Dog Perignonn measures 5"
Large Dog Perignonn measures 9"
XL Dog Perignonn measures 11"
*XL Dog Perignonn features a durable mesh lining for aggressive chewers.